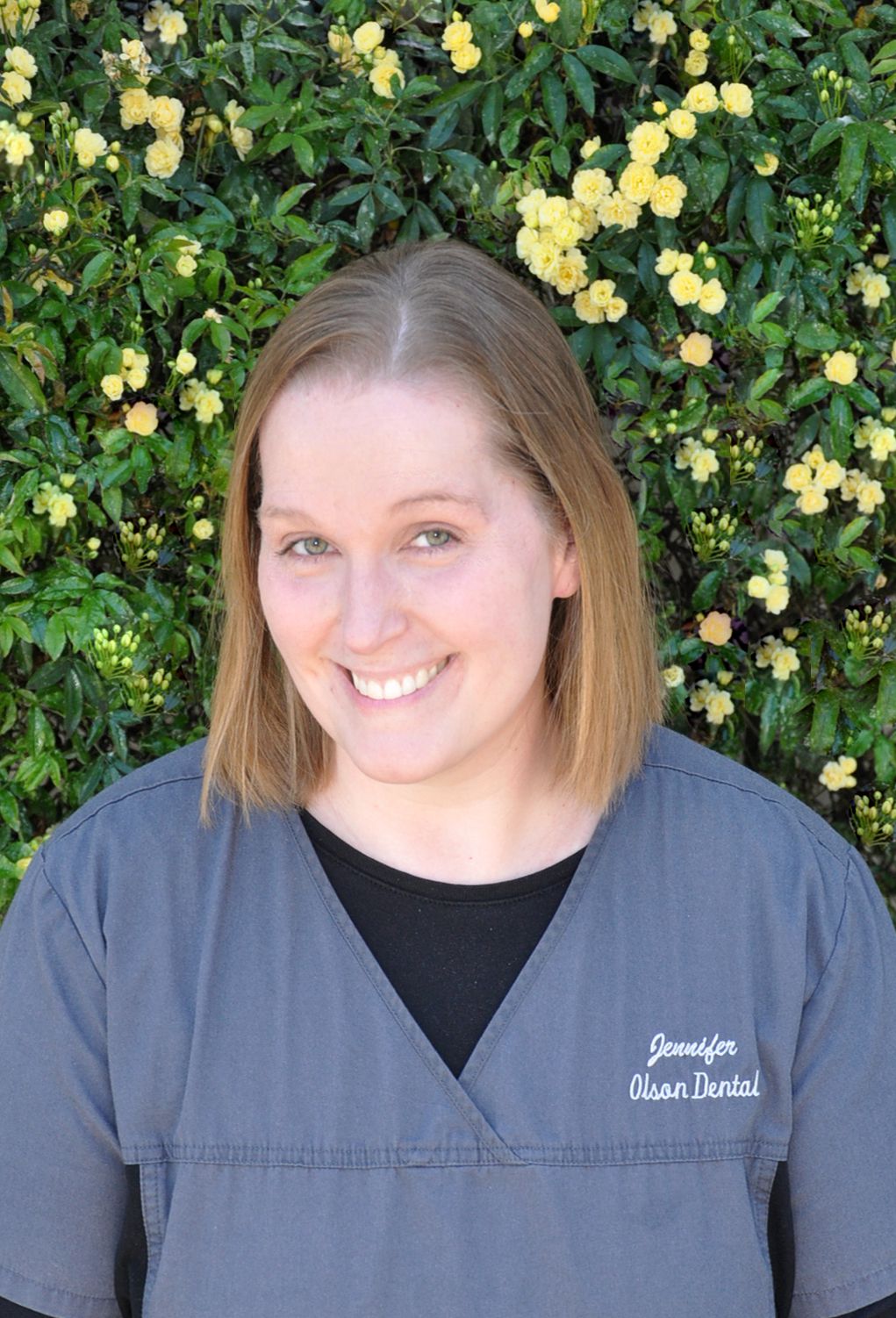 Jennifer has many years of administrative experience with a primary focus in insurance and billing. She is also a Registered Dental Assistant (RDA) and Certified Dental Assistant (CDA). In her spare time she enjoys reading, traveling and spending time with her family.
Jennifer, Practice Manager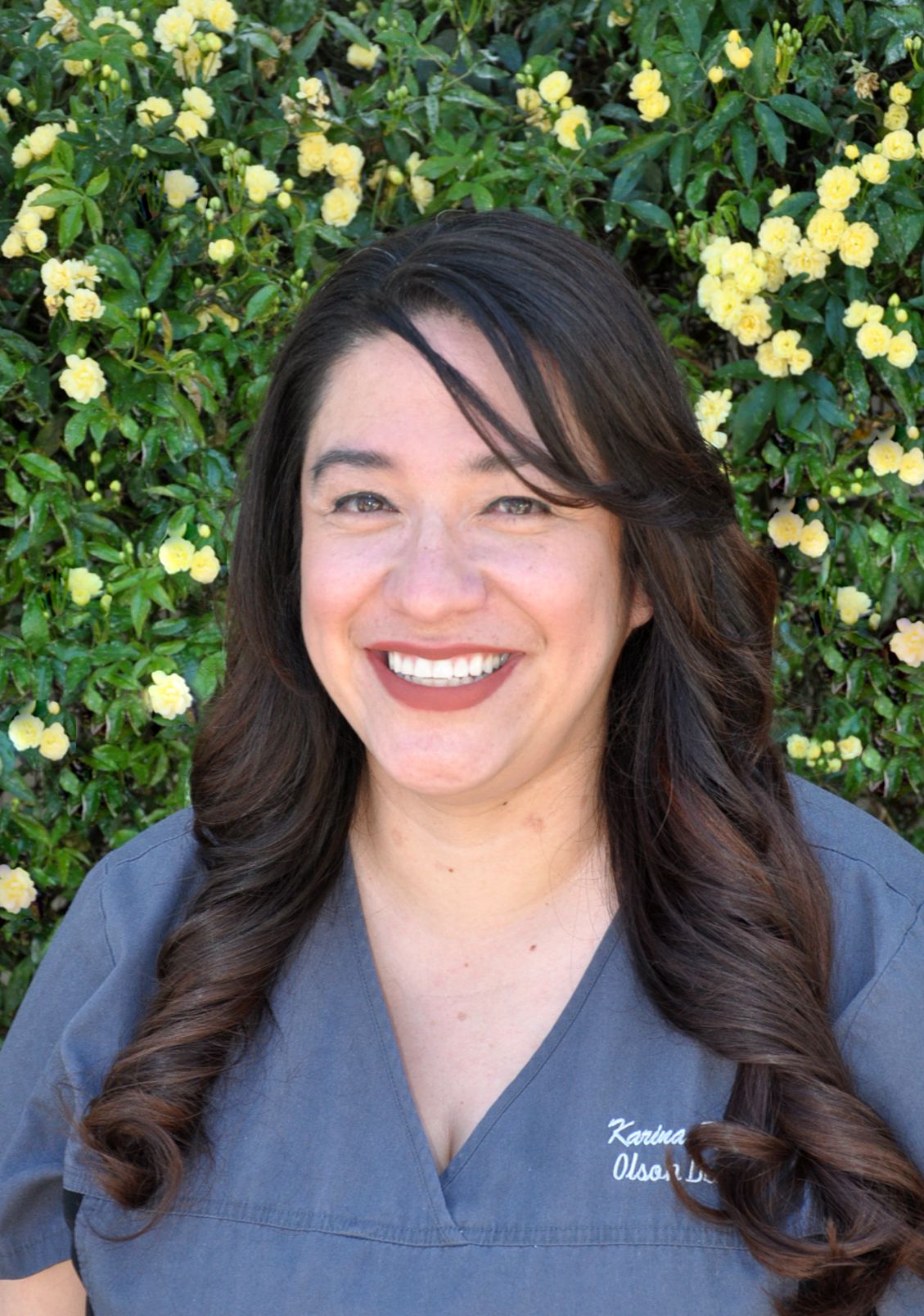 Karina is a graduate of Bryman College for Dental Assisting and a member of the ADAA. She enjoys spending time with her daughter, including taking walks and going to the park. She is bilingual (English/Spanish) and has gone on two mission trips with Dr. Olson to Mexico in 2003 and Africa in 2006.
Karina, Dental Assistant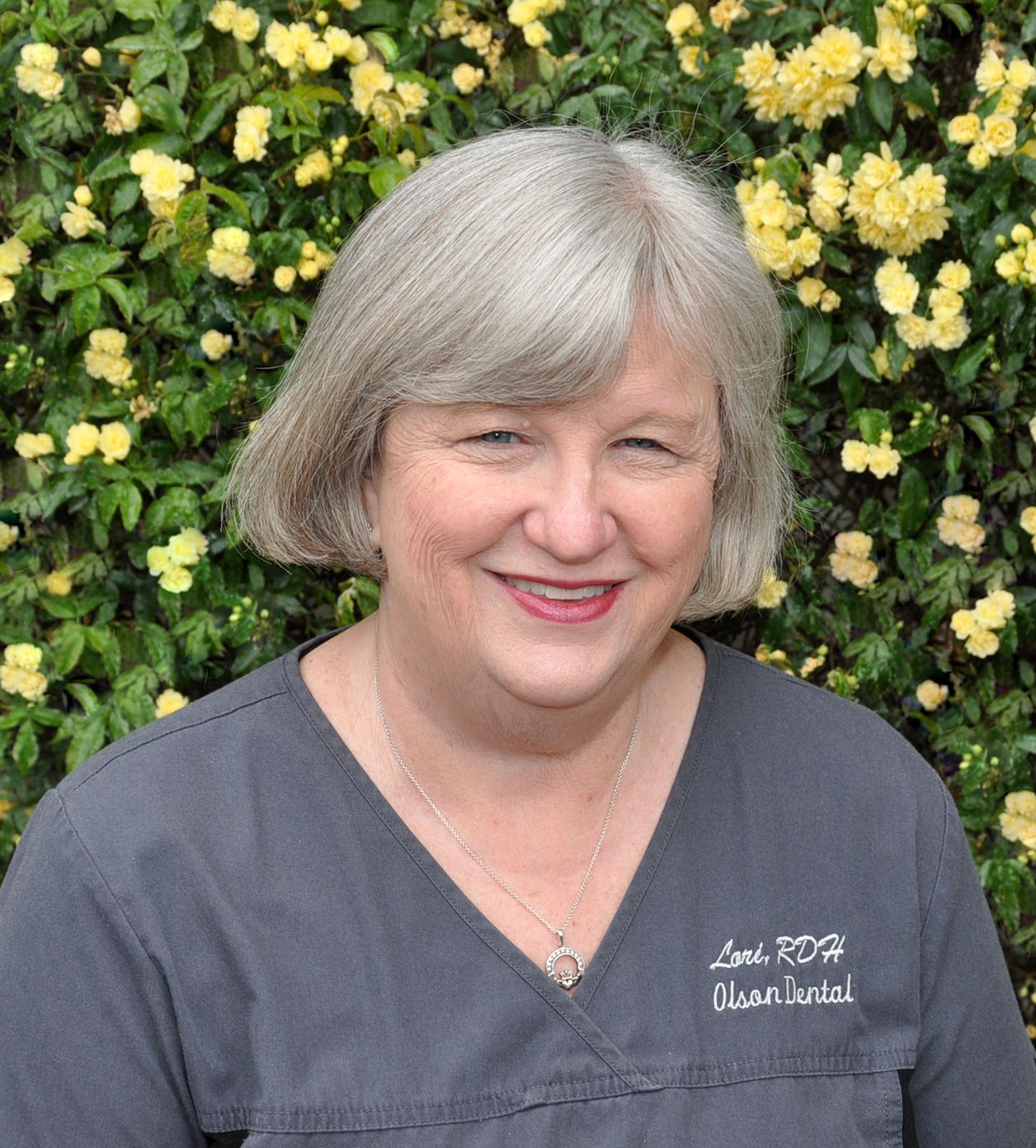 Lori has a B.S. in Dental Hygiene from Idaho State University and a Biology degree from the University of California Santa Barbara and University of Santa Clara. She enjoys genealogy, reading and church activities. Lori and her husband have two children, Nathan and Rebecca. Lori is a CPR instructor with the San Mateo Dental Society. She has worked for Dr. Olson since 1982 and has also joined Dr. Olson on mission trips to Mexico, New Guinea and Malawi.
Lori, Registered Dental Hygienist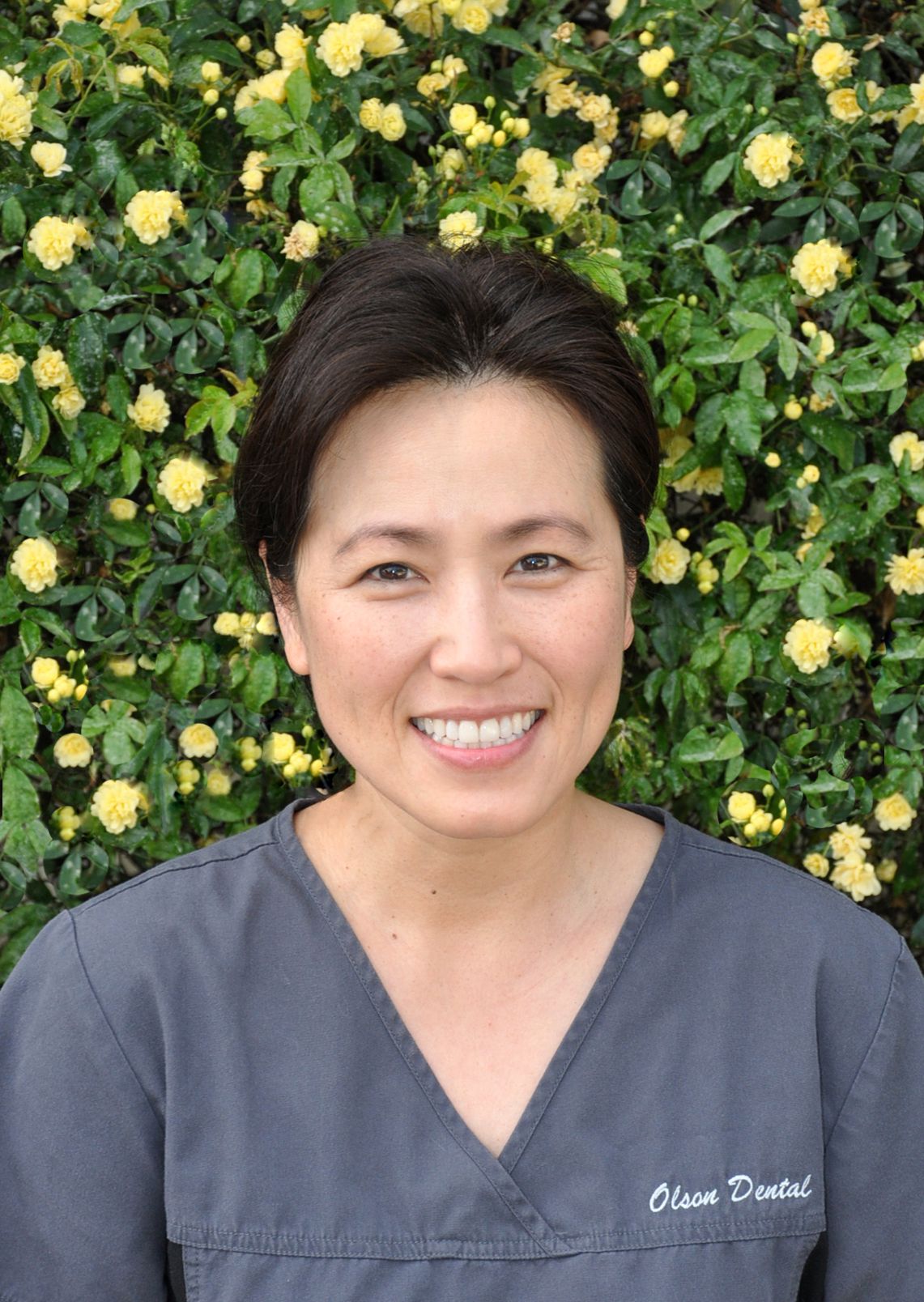 Susan has a B.S. in Dental Hygiene from UCSF and a B.S. in Biochemistry from UC Davis. She married to her high school sweetheart and they have three beautiful children together. She enjoys watching movies with her family and building Lego's with her youngest son. Her favorite pass time at the moment is getting lots of sleep!
Susan, Registered Dental Hygienist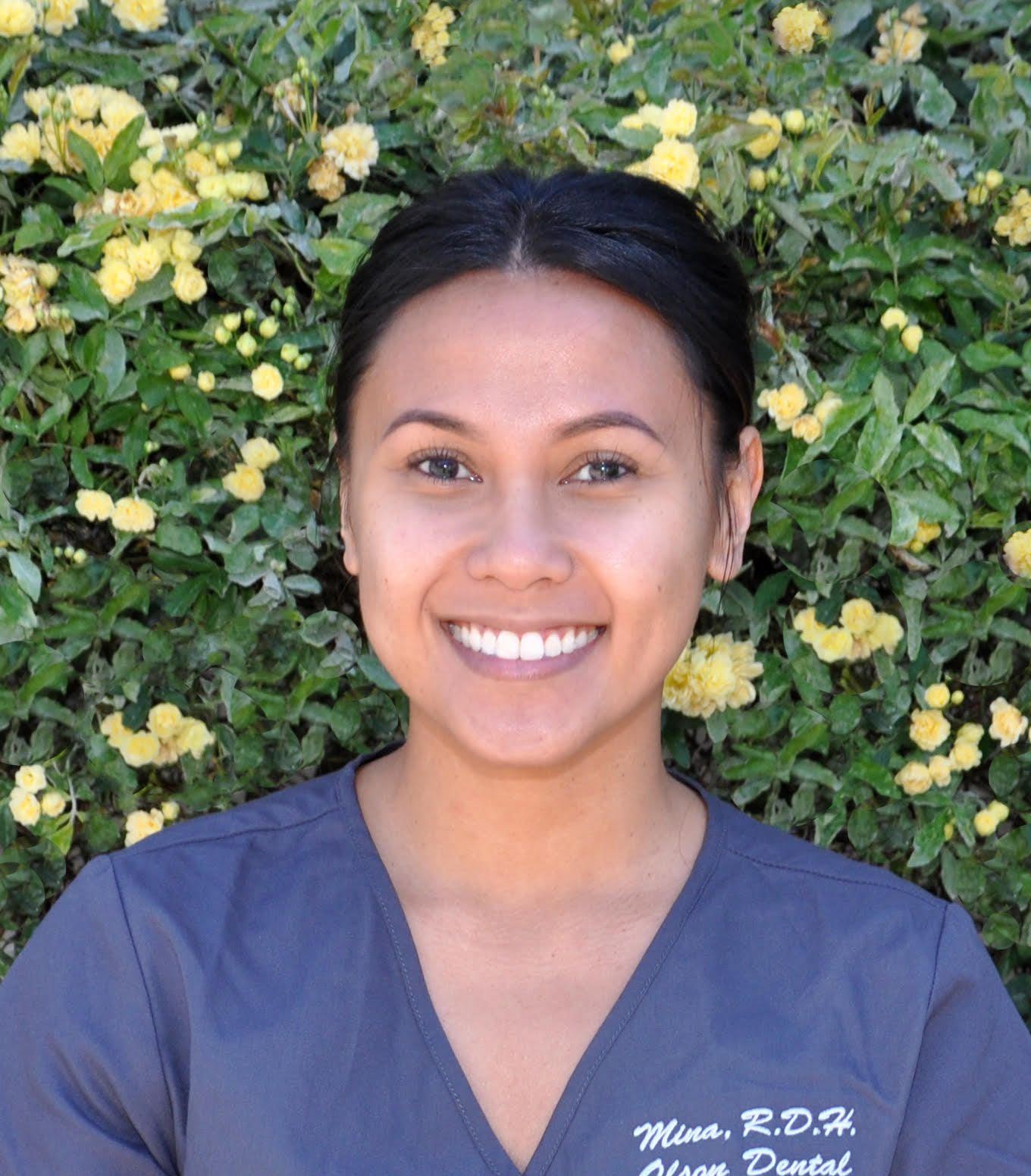 Mina graduated with a B.S. in Dental Hygiene from West Coast University in Anaheim. Her favorite part about being a hygienist is seeing her patients smile after they get their cleanings. In her free time she loves to travel and catch up on her favorite shows!
Mina, Registered Dental Hygienist