Olson Dental is thrilled to have you with us. We are looking forward to meeting you.
We'd like to give you an insight about your first visit with us.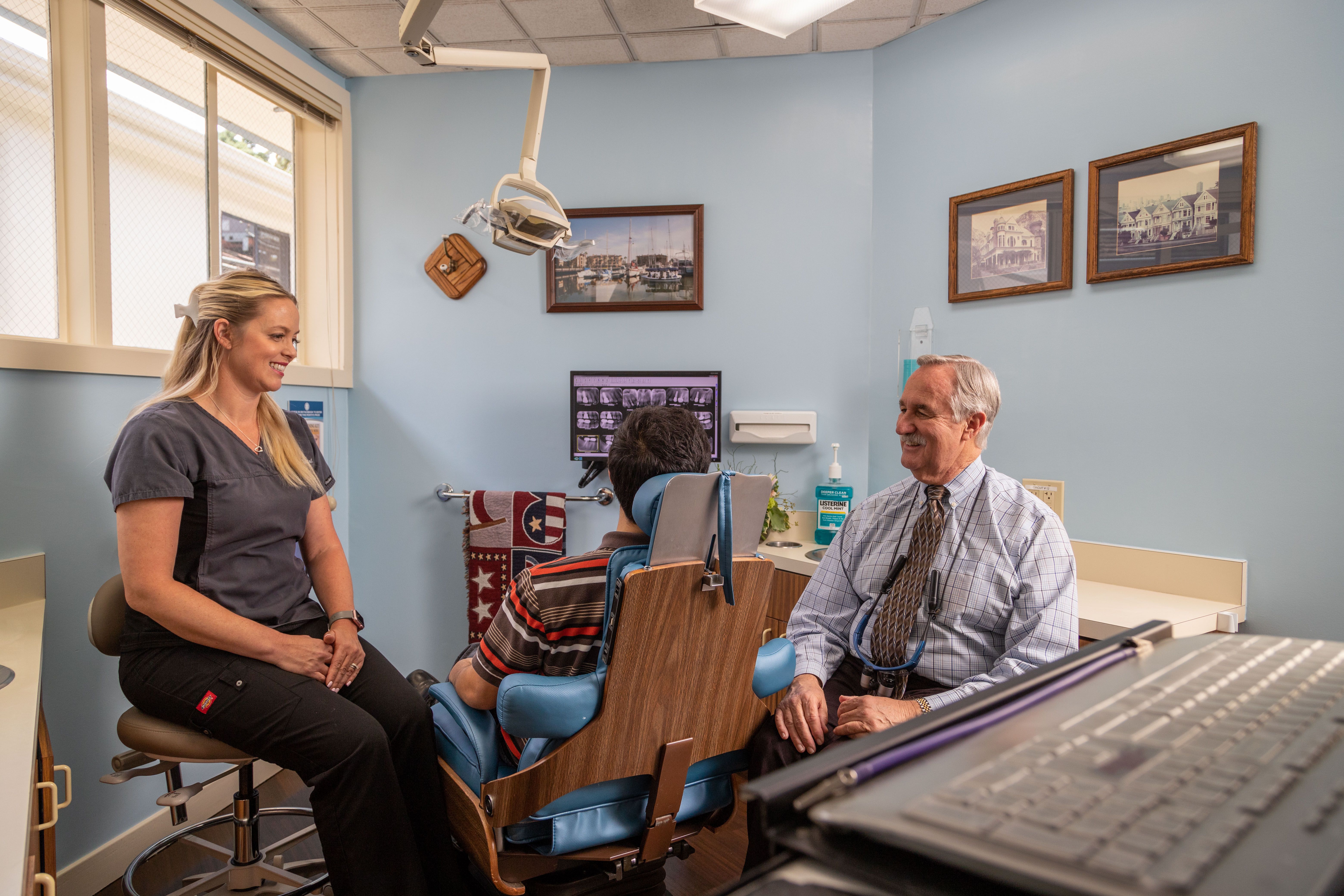 Adult's First Visit
On your initial visit, we'd like to get to know you and your unique dental needs.  We will discuss your medical history and any dental concerns that you might have.  Unless you have an emergency, the first visit typically includes a personalized, thorough oral examination and a set of digital X-rays for the doctor to evaluate. Followed by careful examinations, we'll develop a treatment plan that can help you achieve your oral health goals. Extensive cases may require additional time to fully evaluate your medical needs and determine the best possible treatment options.  In such cases, a return appointment will be scheduled with no additional consultation charges.
Generally, we schedule cleaning appointments for patients after their first visit. Hygiene treatment is uniquely customized for patients in our office.  Our goal is to maintain and restore your teeth and gums in the most healthy, functional, and comfortable manner possible.  Our hygienists are dedicated to providing our patients with the greatest level of care.
Children's First Visit
Olson Dental loves getting to interact with children in our practice. Children can have their first dental check once they are one-year-old.
During the first visit, we take time to talk to each child to make them feel welcome and comfortable.  Our staff knows that connecting with kids and earning their trust starts with attention, time and praise.  We take time with parents to discuss your child's diet and other habits. We also give parents an opportunity to ask questions and share their concerns.
Next we help them count their teeth and get them comfortable being in the dental chair. An examination will be done to evaluate your child's oral hygiene, gum and tooth health, including the risk of cavities, bone health and development, bite function and tooth alignment. 
Depending on your child's age, needs and how he/she is reacting to the visit, we might take X-rays (around four-years old) and perform a cleaning.  After that, we generally apply fluoride.  This treatment helps prevent tooth decay by making the tooth more resistant to acid attacks from plaque bacteria and sugars in the mouth.
We welcome parents to stay with their children during the appointment, though statistics show that most children generally do better on their own.   All children are invited to choose a toy and sticker at the end of each appointment.